matt elliott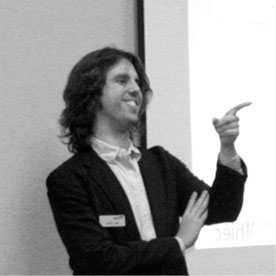 Matt Elliott is pointing at this paragraph over here.
That's because it includes important information about him. Matt lives in Toronto and really likes civic issues and politics. He writes for Metro Toronto as an Urban Affairs columnist and blogger. The Globe & Mail once said he covered City Hall with "devastating clarity." So be careful. In 2011, The Grid named Matt one of the 50 people who make Toronto better. In 2013, he won silver in the Best Blog category at the Canadian Online Publishing Awards. He won another silver in the same category in 2014. When he grows up he will probably cut his hair. But that hasn't happened yet. And maybe it never will.
Contact Matt via email.
---
New Stuff
A blog and column at Metro Toronto, covering the day-to-day of Mayor John Tory, who is different from the last guy.
Old Stuff
My previous Metro Toronto blog and column, about that guy you might have heard about who did the thing with the thing.

Old stuff, before the move to Metro.