matt elliott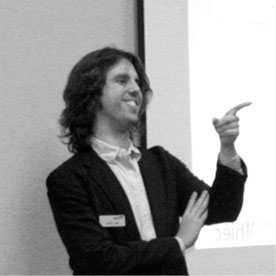 Matt Elliott is pointing at this paragraph over here.
That's because it includes important information about him. Matt lives in Toronto and really likes civic issues and politics. For six years, between 2012 and 2018, he wrote weekly columns and regular blog posts for Metro Toronto. He's also contributed to places like CBC Toronto, Toronto Life, Torontoist, Spacing, National Observer, Signal Toronto and others. He currently contributes a weekly column to the Toronto Star and writes a weekly newsletter about municipal issues called City Hall Watcher.

The Globe & Mail once said he covered City Hall with "devastating clarity." So be careful. In 2011, The Grid named Matt one of the 50 people who make Toronto better. In 2013, he won silver in the Best Blog category at the Canadian Online Publishing Awards. He won another silver in the same category in 2014. In 2019, its first year of publication, City Hall Watcher was a finalist in the Best Editorial Newsletter category at the Digital Publishing Awards.

He's been a part-time professor at Humber College in the Bachelor of Journalism program since 2014. When he grows up he will probably cut his hair. But that hasn't happened yet. And maybe it never will.

Contact Matt via email.
---
Old Stuff
My city hall blog that worked to make sure nothing fell through the cracks during the Mayor Rob Ford era. Moved to Metro in 2012.

Toronto City Council Scorecard, 2010-2014

Tracking major city council votes under Ford.

A podcast about livable cities, hosted by me, Vass Bednar and Luke Simcoe.